SAKURA BLOOMS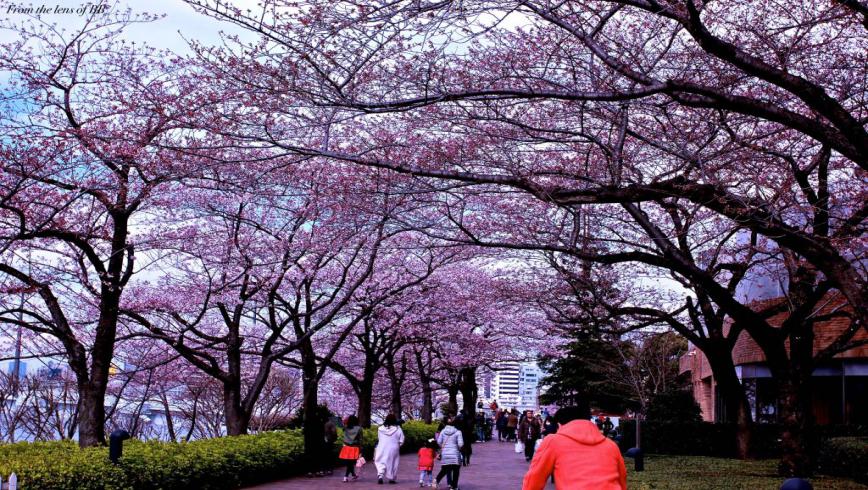 Having stayed in tokyo for 3 years and around , I was immersed completely in the japanese culture and learnt their thought process , feelings and traditions they carried on .
I never knew that a season of spring can engulf an entire country into a deep sense of thought and celebrations
The spring season is noticeably associated with the cherry flower . In Japanese it is called sakura .
The cherry blossom tree is truly a sight to behold, especially when it is in full riotous bloom. There are several varieties of the cherry blossom tree, and while most of them produce flowering branches full of small pinkish-hued flowers, some of them produce actual cherries.
To everyone's delight, cherry blossoms in Japan are already blooming as families and friends unite for the highly anticipated, centuries-old tradition of hanami (cherry blossom-viewing). The explosion of pale pink petals is an euphoric sight to behold, but did you know there's more to their splendour that meets the eye? The meaning of cherry blossoms in Japan runs deep, making the country's national flower a cultural icon revered around the world not just for its overwhelming beauty, but for its enduring expression of life, death and renewal.
What Are Cherry Blossoms?
Cherry blossoms, also known as sakura in Japan, are the small, delicate pink flowers produced by cherry blossom trees. The springtime bloom is a lavish spectacle but remarkably brief; after only two weeks, they drop to the ground and wither, falling like snow with the ebb and flow of the winds. As flowers native to Asia, they can also be found in China, South Korea and North East India, but today they enjoy worldwide blooming.
In Japan, the cherry blossom is more than just a beautiful flowering tree. There are thousands upon thousands of cherry blossom trees in Japan, and each year the Japanese people closely anticipate and follow the blossoming of the trees. When the trees are in bloom, people come in large groups with their families and friends to view the flowers and to enjoy festivals with food, drink, and music.
The significance of the cherry blossom tree in Japanese culture goes back hundreds of years. In their country, the cherry blossom represents the fragility and the beauty of life. It's a reminder that life is almost overwhelmingly beautiful but that it is also tragically short. When the cherry blossom trees bloom for a short time each year in brilliant force, they serve as a visual reminder of how precious and how precarious life is. So, when Japanese people come together to view the cherry blossom trees and marvel at their beauty, they aren't just thinking about the flowers themselves, but also about the larger meaning and deep cultural tradition the cherry blossom tree.
In Japanese culture, sakura as the embodiment of beauty and mortality can be traced back centuries. No one in history personified this metaphor more than the samurai, the warriors of feudal Japan who lived by bushido ("the way of the warrior") — a strict moral code of respect, honour and discipline. It was their duty to not only exemplify and preserve these virtues in life, but to appreciate the inevitability of death without fearing it — in battle, it came all too soon for the samurai. A fallen cherry blossom or petal, it's believed, symbolized the end of their short lives.
During World War II, cherry blossoms took on a similar meaning for Japanese pilots who painted their kamikaze warplanes with the flower imagery before embarking on suicide missions to "die like beautiful falling petals for the Emperor "