School Reunion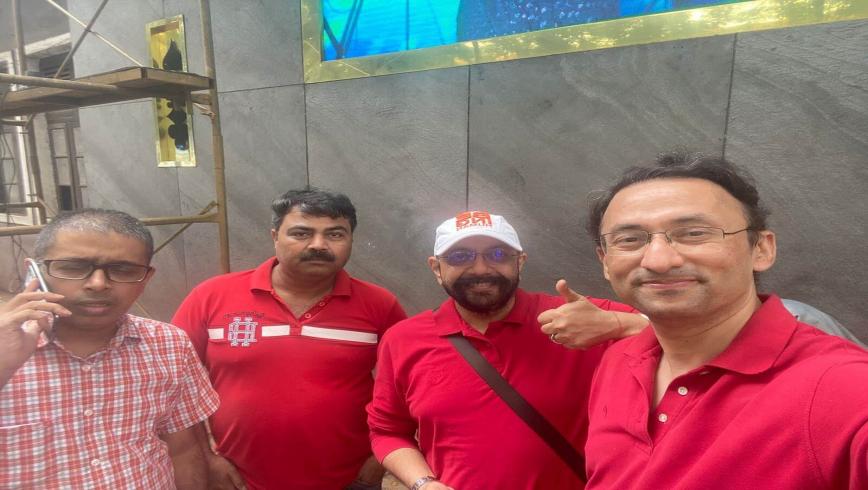 Our 3rd School Reunion at Goa - ….Cacophony of the youth unleashed
School reunions are always a kind of get together where one forgets the mundane life of work and life and submerge into the world of childhood friends for moments to relive those childhood days
It wasn't the first or second , it was the third but the event had the spark spirit and spectacular in nature when it came to friends mingling at a location which has been coined for fun and relaxation
If Goa challenged us with monsoon and torrential rains , the rare breed of monkeys what we eventually sobriquet ourselves were equal to match those challenges to get drenched but not even an iota of dampness in the enthusiasm of our euphoria that was unleashing every moment of our life
Our class girls escalated the frolic to another level when they were on a song by series of fashion walk and photoshoot event as the entire resort looked at us in awe and wonder and pondering on the source of energy these bunch of people in their 50's generating from
They would be imbecile to even comprehend that the energy that was refulgent in each of them was derived from each other presence .
It wasn't that we didn't have the share of acrimony and altercations and the ziddi for some but the beauty was we enjoyed even in those moments and were deft in converting those altercations and situations to a laughter and comedy to a height that even today we would be laughing in our minds looking like insane people
As the 3 days came to an end , the rare breed of monkeys were quick to have the next location and time fixed to show up in another avatar .
Look out for 2024 at Puri the coastal town of the eastern state of India , Odisha. There will be a few surprises again there
The end of the story gives a striking message that we are a bunch that generates so much of youth and juvenescence that would enthrall the world as we redefine our age and our capabilities .
We just are following an anti path of nature to grow from old to young is a trend that people may conclude ….
"Who knows 2024- maybe another bunch of teenagers with matured limbs and bones"
Follow through the journey that unfolded in those 3 days in this link
https://photos.app.goo.gl/3yVFfVPRR2Gtv61KA