Visit to Sultanpur National Park- Bird Sanctuary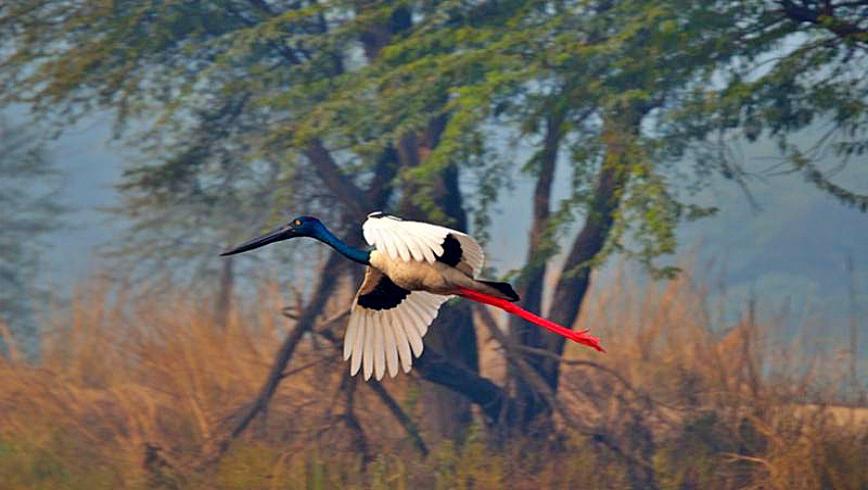 We visited the Sultanpur National Park- Bird Sanctuary today - 12th March 2023 . Breathtaking views and wonderful birds
Sultanpur Bird Sanctuary is a very popular national park of India. Located in Sultanpur village, Farukhnagar, Gurugram district in Haryana state. Sultanpur village is located 40 km from Dhaula Kuan in Delhi and 15 km from Gurugram city on the Gurugram – Jhajjar highway. This bird sanctuary, ideal for birding and bird lookers, is best visited in winters when many migratory birds come here.
There are 1800 migratory birds species . Some of these approximately 250 species of Birds are found at Sultanpur Bird Sanctuary. Some of them are resident, while others come from distant regions like Siberia, Europe and Afghanistan.
Some of the resident birds are common hoopoe, paddyfield pipit, purple sunbird, little cormorant, pigeons, Indian myna, Eurasian thick-knee, gray francolin, black francolin, Indian roller, white-throated kingfisher, spot billed duck, painted stork, white ibis, black headed ibis, little egret, great egret, cattle egret, and the India crested lark.
We learnt that every year more than 100 migratory bird species arrive at Sultanpur in search of feeding grounds and to pass the winter. In winter, the sanctuary provides a picturesque panorama of migratory birds such as Siberian cranes, greater flamingo, ruff, black winged stilt, common teal, common greenshank, northern pintail, yellow wagtail, white wagtail, northern shoveller, rosy pelican.
We were lucky to see some wonderful birds today even in March when it is the time for the migratory birds to fly back
Here are some of the photographs for viewing
Camera and Lens details- Canon EOS 550 D ,Zoom lens EF 75-300mm . Manual Mode . F/5.6- 5.7