THE PHILOSOPHY OF LIFE FOR WE.. FRIENDS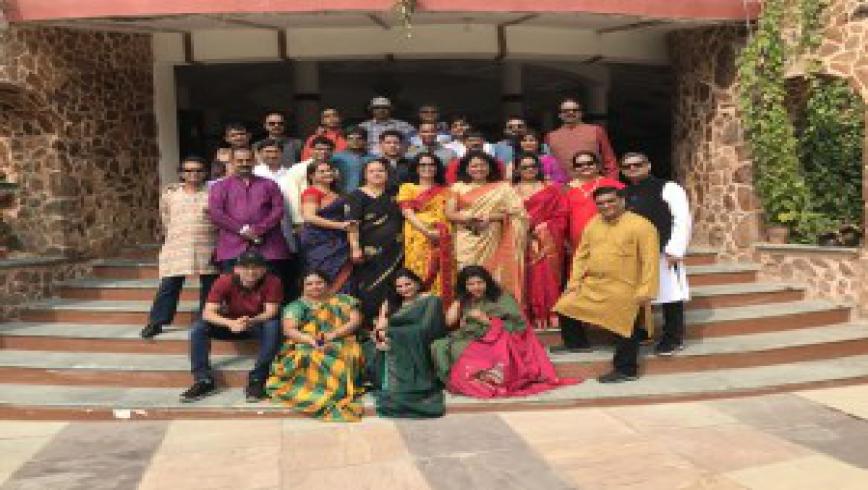 If I rewind the clock to our days in childhood .. today the most bewildering paradox of our time in history, according to me, is that we've learnt how to make an awesome standard of living, but yet to make a stupendous life( which can't be acquired by monetary wealth ).
.. As we weathered the seasons of growth in our lives and added value to our economic escalation, but unintentionally subtracted in our values.
… and while we are victims of this fast paced gigantic complex economic wheel spinning a fortune for ourselves , we witness that these days are the times of big men and small character; lofty careers but shallow relationships; fancier houses but broken homes; high intelligence quotient but perhaps no emotional quotient.
I was bought up in a hamlet called sunabeda that beamed divine love innocence and simplicity in our golden years but had to thrive and survive in this massive turbulent waves of life where these are the days to fashion of quick trips, transient morality, speedy hook-ups , one night stands and liberty to play and speedier break-ups.
It all looks so much in the showroom window but nothing in our inner warehouses of life
As childhood we have gone through our own turbulent times , happy days and pensive moments ever since I huddled with friends
… With an adjustment of recognition to each one of our characteristic feature ,remember to spend time with your loved friends when you get time , be vocal and accolade who inspire you, the people whom you idolize, take pride in having these people in your lives
Connect to all instead of small herd of friends .. just give a try my friend and see how electric the response is …
Say some beautiful words to someone of us who looks up to you in awe and who communicates with you because that lovely person might leave your side one day.
Do express your love and adore for the person from the heart
We should give up the prejudice mind , forgive and forget the past and …remember to give a warm hug to all our friends (not only to a handsome or a beautiful member of the opposite gender or our secret crush in our vicinity )
because that's the only treasure we can give to anybody to uplift the spirit and to encourage, and the right hug will create a deluge of warmth and affection in them and it doesn't cost even a dime or a paisa
… and last but not the least, we should make time to appreciate others, communicate clearly , to express gratitude, be humble and don't hesitate to apologize and keep the ego under our foot ….
As the clock ticks , let us spare some time to speak and to share the precious thoughts in our mind with as anyways we are not immortal beings to stay for ever as life moves on ….