A CARAVAN TO THE PRINCESS OF HILL STATIONS , SOUTH OF INDIA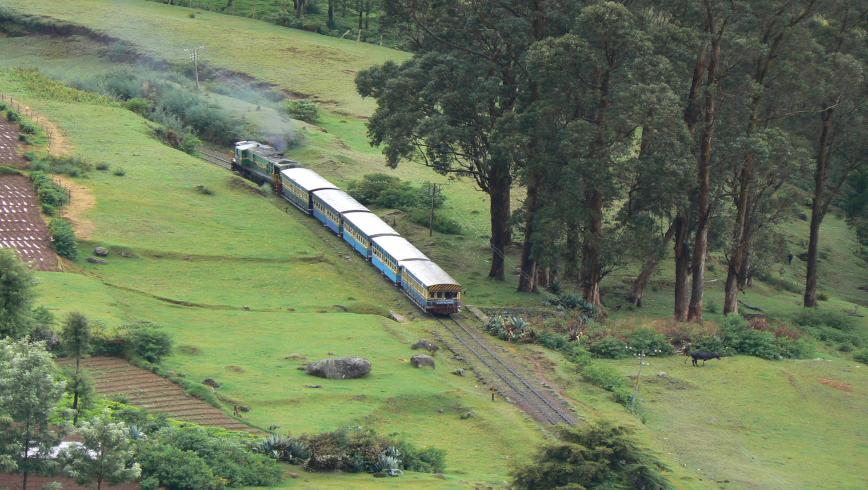 The Financial year end can be very stressful and exhausting and I was no way insulated from that . Work and Business Pressure can be mean and unforgiving.. . The past 60 days ( February and March ) have been very hard and onerous as I had to negotiate with the circumstances to establish a stable platform after I returned from the United States .
Having done that , the mind body and soul was aching for a rest and not the least , an untenable , calm and patience of my wife needed a relief and reward for us .
We set of on our odyssey to explore the Hills of South India famous destinations Ooty and Kodaikanal in the last week of March 2019
Ooty ( March 25th -26th )
Ooty is a small town in the hills in the state of tamil nadu , India .Ooty is situated in the Nilgiri Biosphere Reserve . It is 7,350 feet above sea level.[
We landed at Coimbatore airport and pushed off with a taxi scaling the Nilgiri Hills in the north direction and in a span of 3 hours we had reached 7300 Ft welcoming us with a cool soothing air as we basked in the greens of the Mountain . We were greeted all around by the Kurinji Trees ( having the violet flowers) as we walked into our Hotel Fortune Sullivan Court ( ITC Group) . The hotel was a fantastic place and had all the cosy of the plains up in the mountains
We visited the Rose Garden,a plethora of flora in its full bloom , the tea factory and observed the wonderful art of tea production from the leaves and tasted tea of the local make , very aromatic , fresh and relaxing
We visited the Ooty Lake and lazily ambled around the hills lost from the maddening cacophony sounds of Mumbai .
48 hours went in a jiffy as we alighted to a taxi driving 6 hours to escalate ourselves to the queen of Hill Stations Kodaikanal
Kodaikanal ( March 27th-28th)
Kodaikanal was established in 1945 . A sleepy town in the hills with a population of around 35000 and situated at a height of 6800 ft
We had decided to stay away from the city centre and choose to stay in a resort in between the hills . We were immersed in nature and basking in the open with the embrace of the green mountains . We took our days lazily , at times just remained silent and watched the sunset and at times took a walk holding hands and doing an introspection of our lives and how we can be better to us and our friends and society
We went along the lake walking and it was a 6 km walk around the lake and with ambient temperature we were at our best of happiness
As it is said everything needs to come to an end , we began our return journey back to the plains as we drove down the hills to the city called as Athens of the East – Madurai . A city that is 3500 years old and having a quintessence of the spiritual, cultural land with the Meenakshi Temple ( Temple of Goddess Parvati and Lord Shiva)
We rested for a day and it was time for us to board the flight back to Mumbai
A journey well savored , well satiated and very rejuvenated to take on the mundane life of work and family