Emotional Quotient - A powerful skill and value for an individual and the organization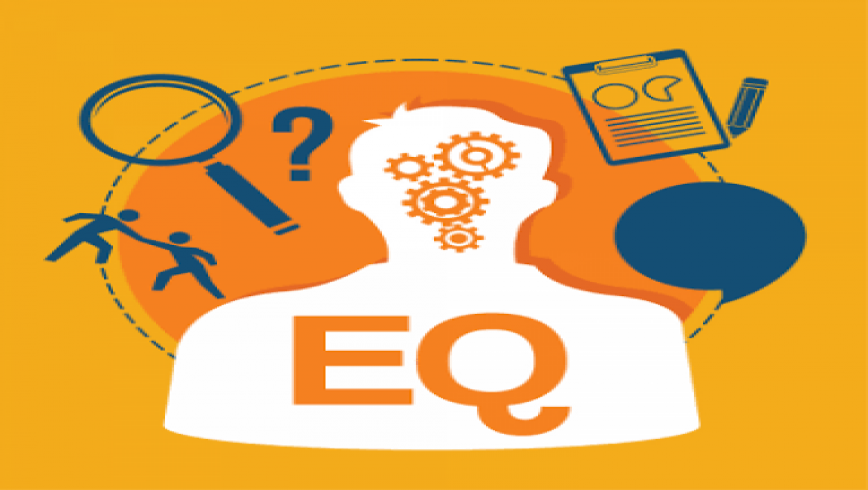 Emotional Quotient - A powerful skill and value for an individual and the organization
As the corporate world strives in value creation to the civil society besides making a sustainable business , the operational dynamics of the processes have dramatically changed over the years . Manpower, Skill development and Quality Of Life ( QOL) have played a very pivotal role and have been the driving energy to spearhead these goals today.
As the manpower has gone through a metamorphosis in lifestyle from a concept of job needed for a living and transiting to the Jobs needed for having a standard living to the next generation X looking for jobs where QOL and their value needs to be recognized and commensurate to their livelihood
In this process Emotional Quotient/ Intelligence in an individual has emerged as an important aspect for the individual as well his organization
In this article I will drive through the key important skills that can help all to develop this well for the wellbeing of themselves and the organization
1- Self Awareness -
This is a fundamental competency of emotional and spiritual intelligence or wisdom and the building block of being stable and balanced . It has a role in supporting you to develop insightful decisions and course-correct as you go. The key is to become more mindful of how you are feeling in the moment, try naming these emotions and observe its impact on your consequent thoughts and behavior.
2- Respect others Emotional Quotient
Have an eye and observe what brings the spark with people , friends or colleagues around you and what makes them feel valued. Everyone is different and its important one doesnt judge with a pre set formula. Employee engagement goes up when people feel they are being seen, heard and recognized for who they and the unique combination of skills, qualities, values, needs and drivers they bring. A bit of appreciation goes a long way. This is not only for the management but every person to contribute around your environment
3- Ears open and patience to hear the mind
A common tendency amongst all of us is to just hear the words and subconsciously we are in a hurry to get to the bottom of the final intent . When we hear to their mind , look into their eyes , their body language and their words and one can read the circumstance ,their emotional quotient and engage in discussions which get to their mind instead of a pre concluded answer . The results will be amazing with many new things to learn for self and the person
4- Be Open to Feedback
Encourage and develop the strength among subordinates , bosses , peers to get their transparent feedback instead of a pre cooked illusionary swanky glorifications .
There are aspects of ourselves and our behavior that "we don't even know that we don't know." Feedback allows you to become more in tune with what you need to amplify as well as manage. If you have received feedback which you have filtered out, take note and take action and change
5- Be Empathetic
Develop the ability to put yourself in others shoes. This is another fundamental Emotional Quotient competency which enables all to better engage their people or subordinates or colleagues . This maynot be interpreted that one needs to sympathise with the other person views but it reflects that you understand the point they are coming from
Remember - "People don't care how much you know until they know that you care."
6- Ownership and Responsibility
This is a hummungus of a task . Lets face it . Its important to take responsibility for your decisions and actions takes courage and accept failures with grace and success with humility . The issue is notthat we fail but that how quickly we correct our mistakes fast enough or take responsibility for them. Maintaining our integrity is a moment-by-moment occurrence as we make a choice to live our declared mission and values. Taking ownership and responsibility will stretch the Emotional Quotient to higher levels
7- Leverage Diversity
Reflect an aura to accept diversity in culture and environment which values the contribution of a diversity of thoughts, ideas and people. It will spark innovative ideas and expand your own mental models. In this process there will be a tendency to have a cloning effect or discuss in a group . Just avoid that
Thrust your thinking and emotions to go beyond their current comfort zone.
8- Be a good coach
Rather than tell, coach your people to arrive at solutions themselves. Coaching enhances the emotional intelligence as it forces you to actively listen and go beyond the obvious.
9- Self Realisation
Review your thoughts and moves either end of the day or on a weekly basis and study what needs attention to changes. Engaging in self-reflective practice provides a powerful pathway to insights and for attaining a high Emotional Intelligence . Focus hard ,Pay Attention and Clear Expressions are the codes to decode to new neural pathways.
10- Develop a habit of doing your self audit
When you emanate a high Social adaptability and an Emotional Quotient it supports you to concretize things. For example a senior executive leading culture change had innovation as one of his mantras. You may realise that your subordinate or your colleague or your business partners are reacting in a way that you never meant and it is required to make the corrective measures to deliver your point
Soft skills make hard business sense these days . Time to rein in and control the Emotional Quotient to drive towards good network, friends ,a supporting team if you are a leader and an asset to your management